Departments and Research Groups
Łukasiewicz Research Network - Institute of Non-Ferrous Metals
(former Central Laboratory of Batteries and Cells)
Łukasiewicz Research Network - Institute of Non-Ferrous Metals
(former Central Laboratory of Batteries and Cells)
tel.: +48 61 27 97 800
fax: +48 61 27 97 897
e-mail: claio@claio.poznan.pl
Special Production Department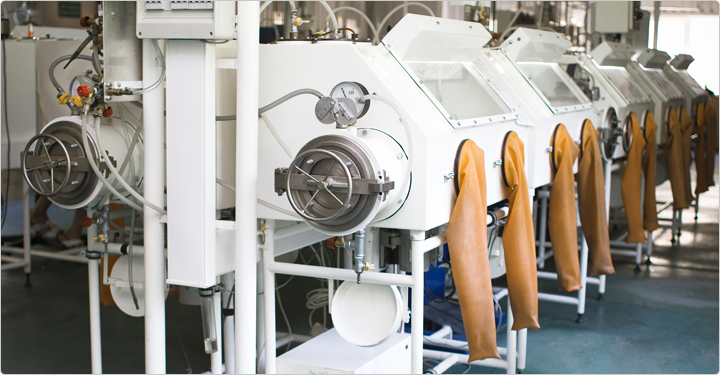 The Special Production Department acting within Łukasiewicz – IMN in Poznan is the sole Polish manufacturer of Ni-MH batteries for aircraft application (MIG-29, Su22, Tu-154, JAK-40 I An-28) and special batteries.
All products are manufactured according to applicable Technical Conditions, approved for production in series by Armament Policy Department of Polish Ministry of Defense and agreed with 1 Regional Military Representatives.
The scope of work performed by the Special Production Department:
NiCd aircraft batteries;
Thermal batteries;
Power sources for pilot survival radios;
Production of other types of special batteries;
Battery assembly.
Moreover, the Department cooperates with experts of our company in the end to develop and prepare new models and prototypes of energy storage devices.
Łukasiewicz Research Network - Institute of Non-Ferrous Metals
(former Central Laboratory of Batteries and Cells)
Łukasiewicz Research Network - Institute of Non-Ferrous Metals
(former Central Laboratory of Batteries and Cells)
tel.: +48 61 27 97 800
fax: +48 61 27 97 897
e-mail: claio@claio.poznan.pl