Łukasiewicz Research Network - Institute of Non-Ferrous Metals
(former Central Laboratory of Batteries and Cells)
Łukasiewicz Research Network - Institute of Non-Ferrous Metals
(former Central Laboratory of Batteries and Cells)
tel.: +48 61 27 97 800
fax: +48 61 27 97 897
e-mail: claio@claio.poznan.pl
Quality Management System
ISO 9001:2015

Customer Satisfaction Survey

Certificates
Quality Management System
Łukasiewicz Research Network – Institute of Non-Ferrous Metalis Division in Poznań passed the audit of the quality management system. The Institute was audited by TÜV SÜD Management Service GmbH, and, as a result of a positive assessment, received a certificate that confirms conformity of our activities with ISO 9001:2015.
For our Clients it is the warranty that the quality of tests, products and services are performed according to the globally-recognised standard.
For us the ISO certificate is a tangible expression of many years of efforts towards self-improvement and raising the bar of reliability of our business.
Polityka Zintegrowanego Systemu Zarządzania (only in Polish)
If the survey does not show, please open the link: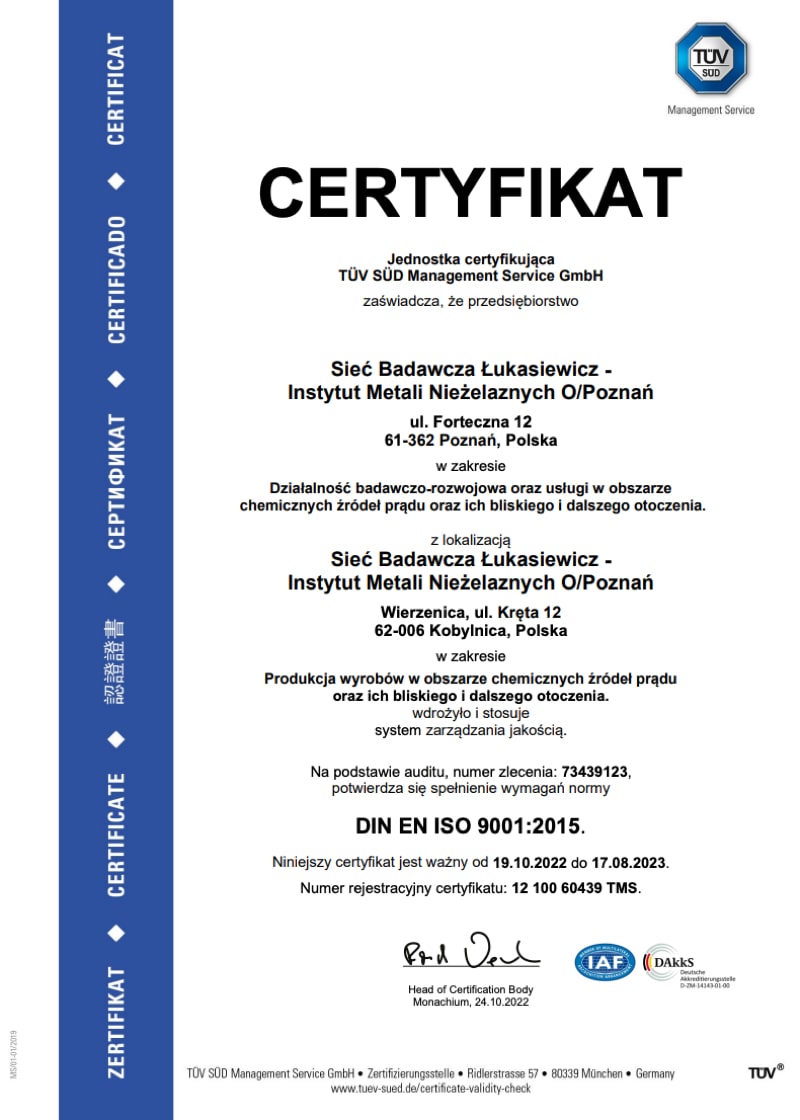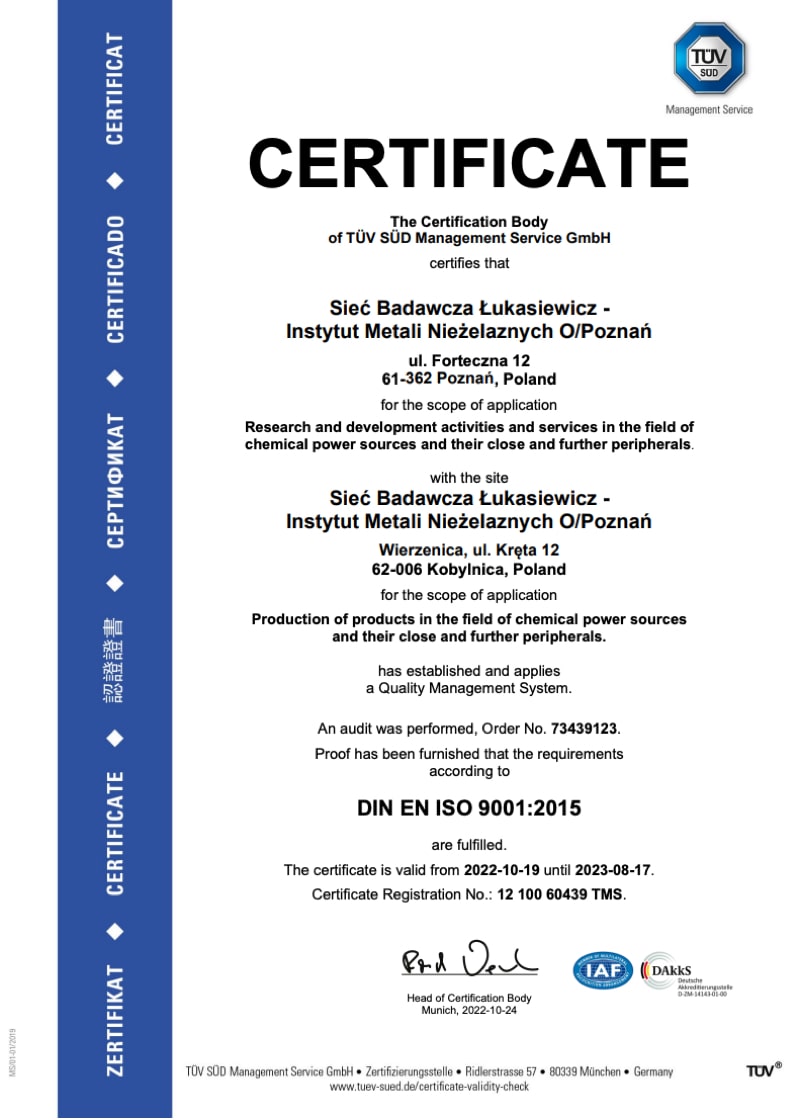 Łukasiewicz Research Network - Institute of Non-Ferrous Metals
(former Central Laboratory of Batteries and Cells)
Łukasiewicz Research Network - Institute of Non-Ferrous Metals
(former Central Laboratory of Batteries and Cells)
tel.: +48 61 27 97 800
fax: +48 61 27 97 897
e-mail: claio@claio.poznan.pl