Departments and laboratories
Łukasiewicz Research Network - Institute of Non-Ferrous Metals
(former Central Laboratory of Batteries and Cells)
Łukasiewicz Research Network - Institute of Non-Ferrous Metals
(former Central Laboratory of Batteries and Cells)
tel.: +48 61 27 97 800
fax: +48 61 27 97 897
e-mail: claio@claio.poznan.pl
Department of New Material Technologies
Profile

Services

Equipment

Contact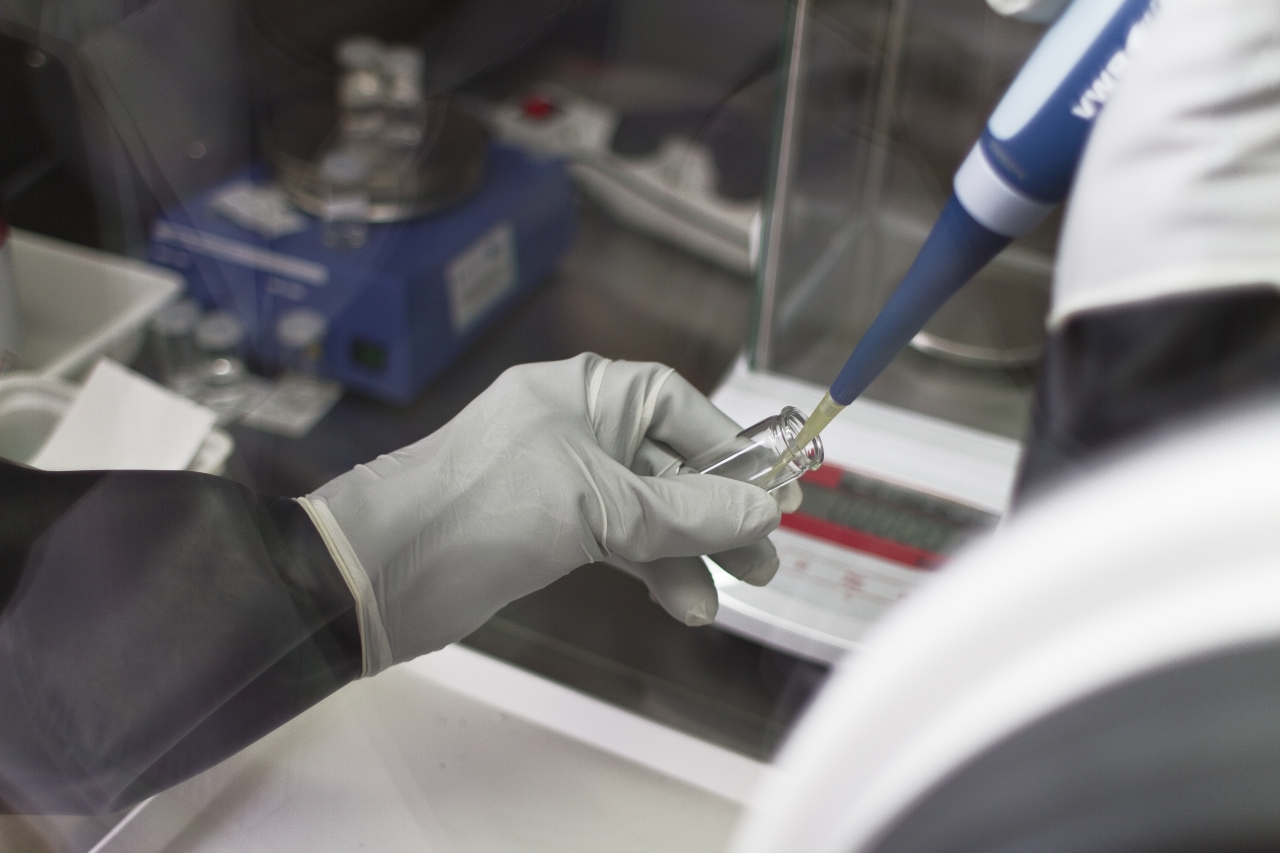 The Department of Advanced Materials focuses its activity mainly on synthesis of advanced materials used in energy storage. Sciencists working within this Department are experts in:
Development of synthesis methods of functional materials for many application, especioally for energy storage and energy conversion as:

batteries
supercapacitors
fuel cells
PV cells

Synthesis of nanostructural materials having various morphologies and specific properties
Characterization of materials:

structural
chemical
physicochemical

Laboratory material testing in model cells using advanced electroanalytical methods
Assessment of storage capacity of new materials
Development of new methods for recycling of energy storage, included analysis of raw materials
Manufacturing of specialized products for chemical and material industry (the newest research concerns manufacturing of graphene and metal oxides/graphene nanocomposites)
Experts from Department of Advanced Materials organise training courses for students, companies and internship beneficiaries in the area of analytics in chemistry and material research.
Moreover, the Department of Advanced Materials cooperates with many research and development organizations as well as companies from the industry while performing national or international framework programs.
System of carbon dioxide drying in supercritical conditions.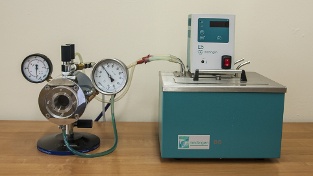 Carbon dioxide drying in supercritical conditions.
Laboratory dryer MEMMERT UNE 400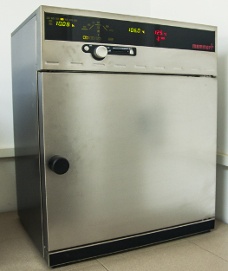 Natural air circulation
Capacity 53 l
Max. temperature 250°C
Electronic control and temperature or time programming
Vacuum dryer COLECTOR SPU 200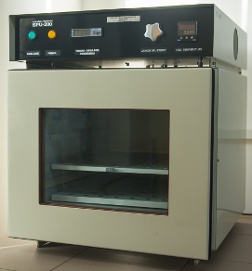 Vacuum pump included
Max. temperature 200°C
Max. vaccum 0,06 MPa
Laboratory muffle furnace NABERTHERM L5/12 and L9/11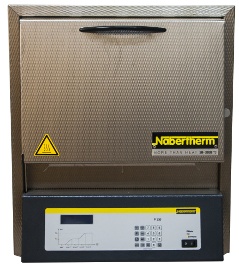 Capacity 5 l or 9 l
Max. temperature up to 1200°C
Control P330 – possibility to set time-temperature profile
Ultrasound homogenizer HIELSCHER UP400S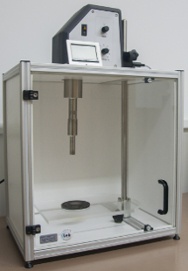 Power 400 W
Ultrasound frequencies 24 kHz
Regulated amplitude
Soundproof chamber
3 replaceable sonotrodes
Laboratory centrifuge MPW-351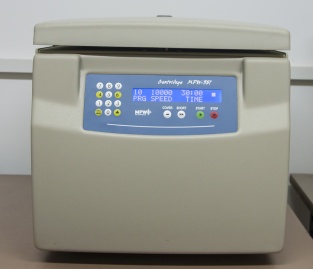 Maximal speed 18 000 rpm
3 replaceable angular rotors: 4×100 ml, 4×85 ml, 6×30 ml
Pressure reactor (autoclave) PARR Instrument 4520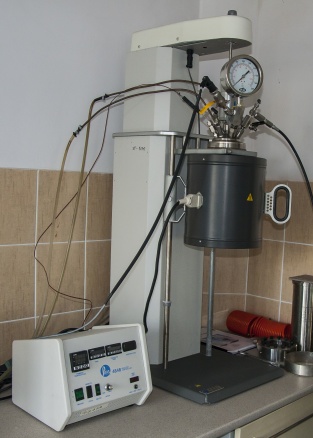 Max. pressure 130 bar
Max. temperature 350°C
Vessel capacity 2000 ml, minimal capacity 200 ml
Magnetic stirrer
Cooling coils
Modular multichannel potentiostat/galvanostat VMP BioLogic 3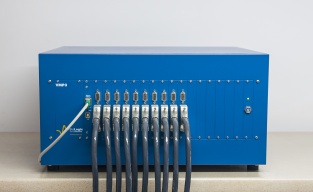 10 separate channels,
Potentiostat range from -10V-10V to 0-20V at resolution up to 5µV at maximal electric current up to -2,4A – 2,4A at resolution 0,004% of relative range,
Electric current measurement range up to ±1A (at resolution up to 400pA), speed 200 000 measurements per second,
Potential measurement range up to ±10V (at resolution up to75µV), speed 200 000 measurements per second.
Glove box Braun LabStar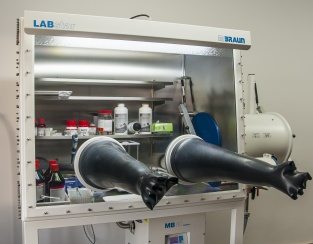 Operation in oxygenless and waterless atmosphere (O2 & H2O < 0.5 ppm),
Atmosphere purification system with deposit regeneration,
2 locks.
Automatic film coater Elcometer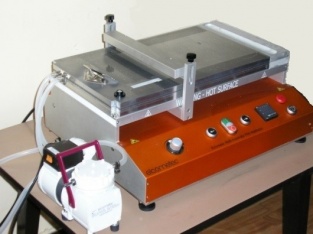 Coating of thin film layers on any solid surface.
The Department of Advanced Materials and Analytics offers the following services:
Synthesis of nanostructural materials.
Electrochemical characterization of materials in half-cells and lithium-ion cells.
Electrical characterization of ultracapacitors.
Łukasiewicz Research Network - Institute of Non-Ferrous Metals
(former Central Laboratory of Batteries and Cells)
Łukasiewicz Research Network - Institute of Non-Ferrous Metals
(former Central Laboratory of Batteries and Cells)
tel.: +48 61 27 97 800
fax: +48 61 27 97 897
e-mail: claio@claio.poznan.pl