Łukasiewicz Research Network - Institute of Non-Ferrous Metals
(former Central Laboratory of Batteries and Cells)
Łukasiewicz Research Network - Institute of Non-Ferrous Metals
(former Central Laboratory of Batteries and Cells)
tel.: +48 61 27 97 800
fax: +48 61 27 97 897
e-mail: claio@claio.poznan.pl
Achievments
Nagrody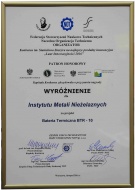 Honourable mention at "Laurer of Innovation 2016" competition
IMN CLAiO's product – thermal battery BTR-10 has been honourable mentioned by Polish Supreme Technical Organization (NOT) at "Laurer of Innovation 2016" competition in a military category.
All IMN CLAiO's thermal batteries are developed and manufactured by itself. The BTR-10 battery is applicable to smart precision-guided munition of 120 caliber.
Prism of Innovativeness "Innovations for Polish Armed Forces" 2016
IMN CLAiO got III-Place Prize in "Innovations for Polish Armed Forces 2016" competition organized by I3TO. The prize was awarded for the best technology solutions for defence.
IMN CLAiO was awarded for its thermal battery BTR – 06, developped and manufactured entirely by IMN CLAiO team.
IMN CLAiO is the sole manufacturer of thermal batteries in Poland.
Published by I3TO – Inspectorate of Implementation of Innovative Defense Technologies on March 2, 2016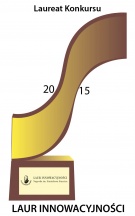 Bronze Laurel of Innovation 2015
Central Laboratory of Batteries and Cells, an Institute's division located in Poznań was awarded once again in Konkurs im. Stanisława Staszica "Laurels of Innovation", a prestigious competition for the most promising products, technologies, services and other solutions featuring innovative character that could accelerate the socio-economic growth in Poland.
The Bronze Laurel of Innovation 2015 was awarded to IMN CLAiO for its thermal battery type BTR-06.

Gold Medal at ITM Poland 2014 trade fair
At Innovations-Technologies-Machines Poland 2014 trade fair our company was awarded a Gold Medal for its innovatory lead-acid battery line GALAXY GOLD POWER that had been developped in cooperation with AUTOPART sp. z o.o. (Ltd).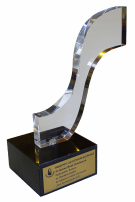 Bronze Laurel of Innovations
Bronze Laurel of Innovations was awarded to IMN CLAiO in the competition for the best innovatory products organized by Polish Federation of Engineering Associations "Laurels of Innovations 2013". We won this prize in the category: "Material Engineering" for the project: "Starter lead-acid batteries with positive electrodes obtained by expanded metal method: production deployment". This succes was the fruit of cooperation with AUTOPART S.A, a company that implemented our scientific results to their manufacturing processes.

Awarded at the ITM trade fair.
At Polish Innovations-Technologies-Machines trade fair 2009 the Gold Medal was awarded to IMN CLAiO in the category of research to industry transfer for high-quality lead-acid batteries production technology.  Our success is shared with Loxa Sp. Z o.o.,a company that implemented results of our research work in its production technology.
Patents
The IMN CLAiO's research activity leads very often to innovative solutions that are under protection of property rights.
Deployments
The research activity of IMN CLAiO is especially focused on development and modernisation of energy storage systems. Since our work is aimed at usefulness, the results are often deployed in the energy storage industry.
Patenty
Wdrożenia
Łukasiewicz Research Network - Institute of Non-Ferrous Metals
(former Central Laboratory of Batteries and Cells)
Łukasiewicz Research Network - Institute of Non-Ferrous Metals
(former Central Laboratory of Batteries and Cells)
tel.: +48 61 27 97 800
fax: +48 61 27 97 897
e-mail: claio@claio.poznan.pl