Departments and Research Groups
Łukasiewicz Research Network - Institute of Non-Ferrous Metals
(former Central Laboratory of Batteries and Cells)
Łukasiewicz Research Network - Institute of Non-Ferrous Metals
(former Central Laboratory of Batteries and Cells)
tel.: +48 61 27 97 800
fax: +48 61 27 97 897
e-mail: claio@claio.poznan.pl
Laboratory of Chemical Power Sources Studies
Profile

Services

Equipment

Contact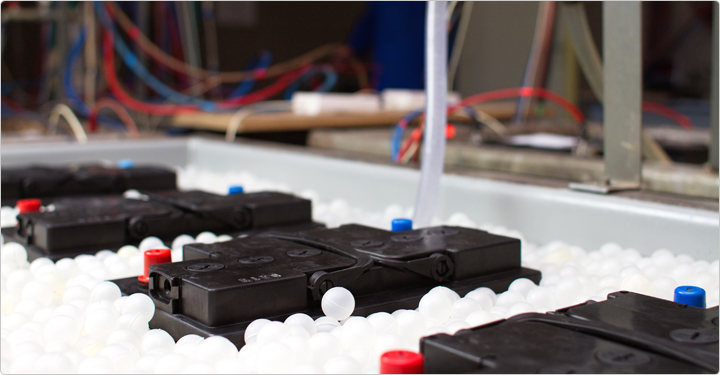 Laboratory do electrical, mechanical, climatic and safety (included handling and transport) test all types of batteries and cells. We provide our expertise and state-of-art equipment to make demanding tests with due dilligence, accuracy and safety.
We cooperate with major manufacturers of energy storage systems in Poland and the world.
Laboratory's scope of activity:
Examination of electrical, mechanical and climatic parameters as well as parameters concerning safety of transport or use of all types of batteries.
Development, assessment and deployment of new testing methods and measuring and control systems.
Cooperation with Polish Centre for Accreditation.
To guarantee high quality of its competences and tests, Laboratory has deployed quality management system according to PN-EN ISO/IEC 17025.
Since 1997 our facility has been acting as an accredited research unit. Since this time the Laboratory has Accreditation Certificate no AB 124 issued by Polish Centre for Accreditation (PCA).
To download (in Polish only):
Temperature bath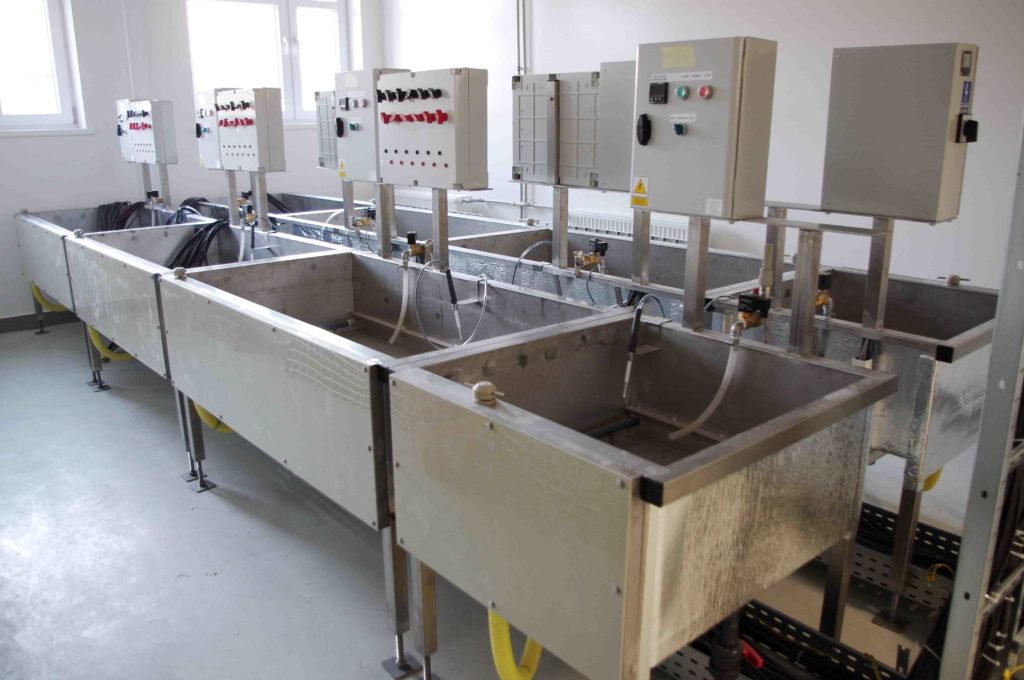 18 temperature baths to carry out tests in water bath (temperature range from 25°C to 80°C)
Water temperature and level automatically controlled
Digatron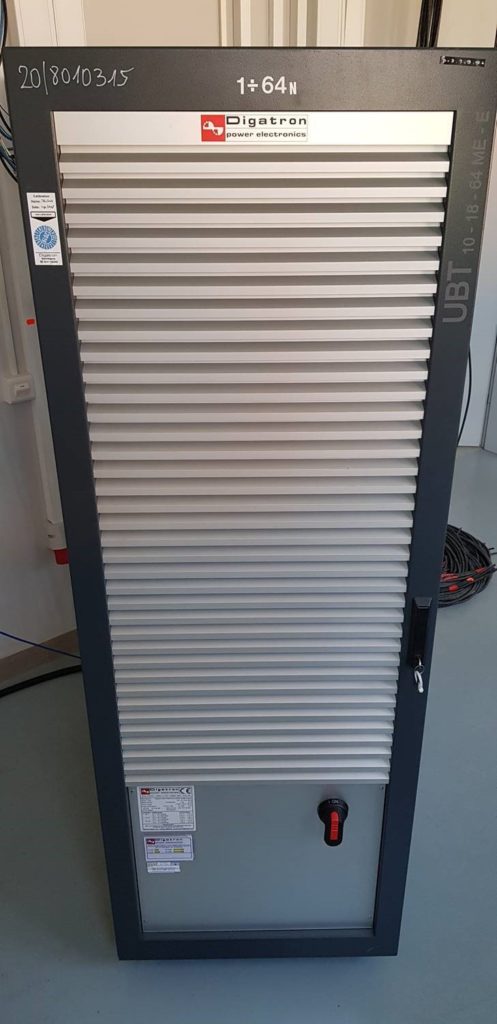 Digatron UBT 50-12-6
Over 150 circuits enabling wide range of electrical test configurations
Charging 0V – 800V; 0,01A – 300A
Discharging 800V – 0V; 0,01A – 2000A
Accuracy up to 0,1%,
Data reporting up to 100Hz
Resistance analyser HIOKI 3554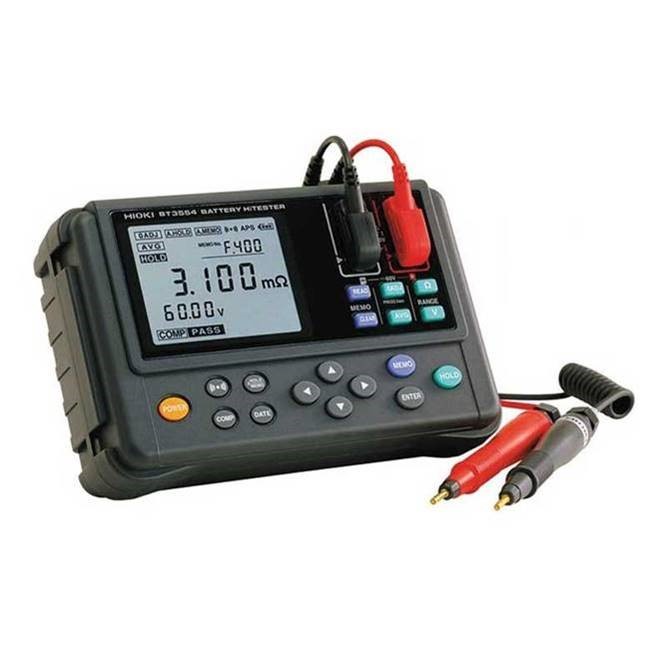 Four ranges of internal resistance measurement: 3,000m/30,00/300,0/3,000 Ω
Measurement frequency: 1 kHz ±30 Hz
Vibration system Tira TV 56280/LS-180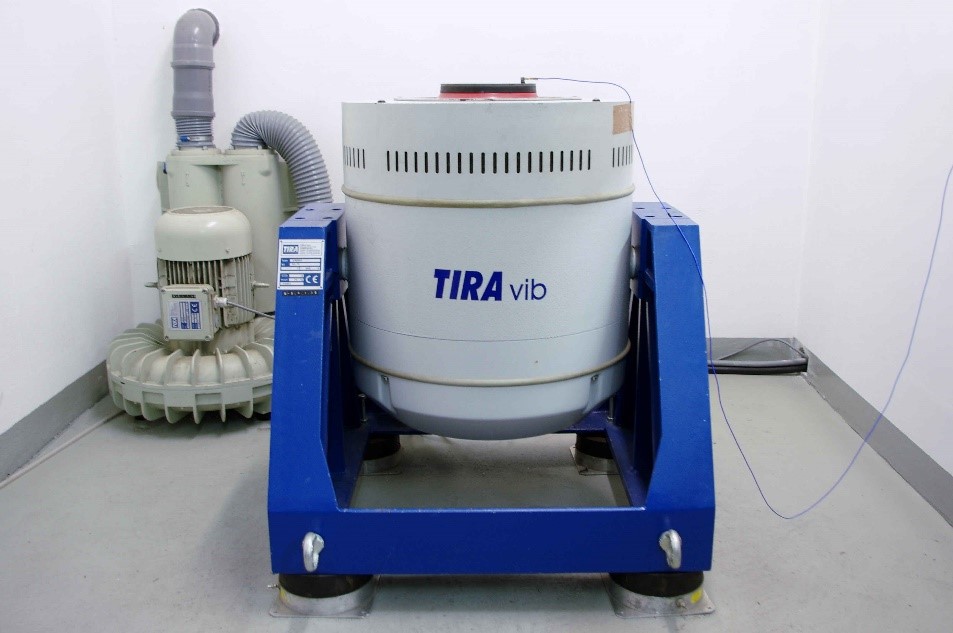 Force for process sinus max: 8000 N
Force for process random max: 8000 N
Force for stresses: 16 000 N
Frequency range: DC – 3000Hz
Vacuum climate chamber UD 150 C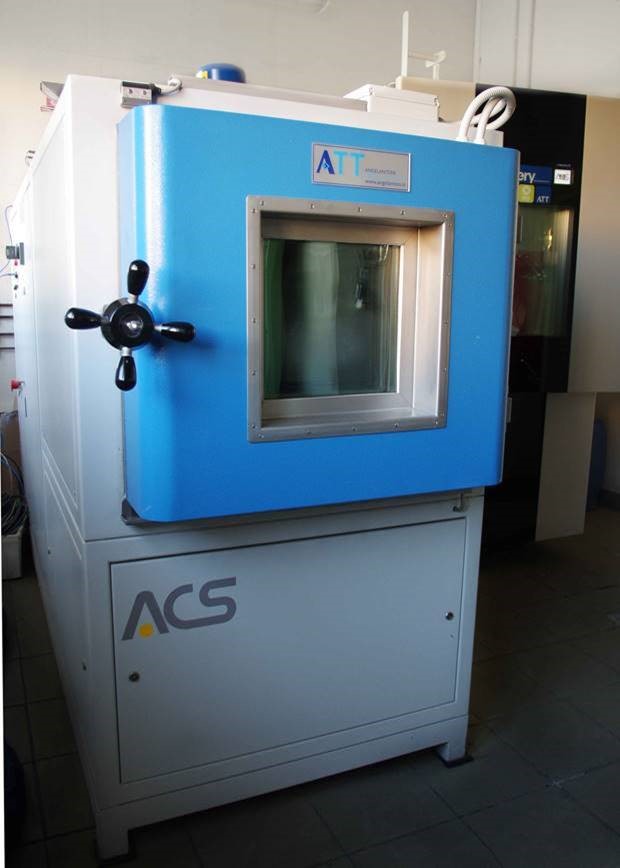 Temperature range: -70/+100°C
Pressure up to 1 mbar
Temperature chamber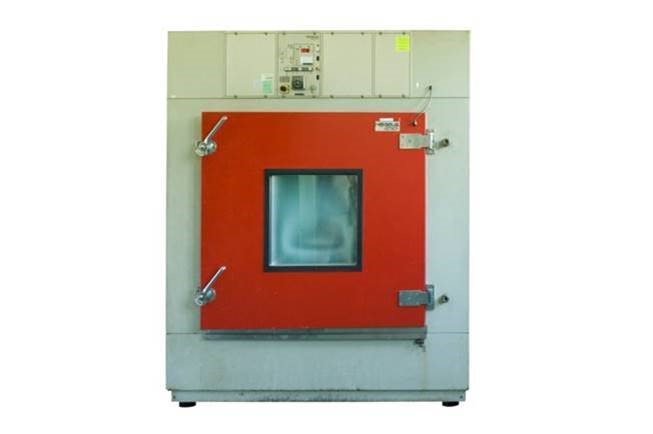 Temperature range: – 80°C  ÷  +180°C
Climate chamber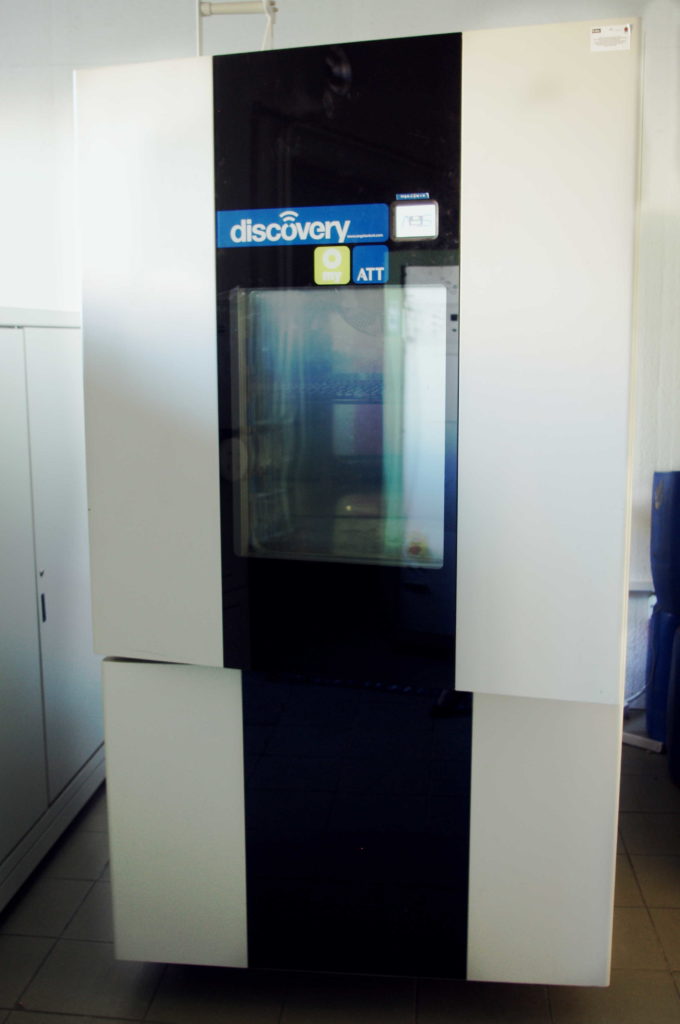 Temperature range: – 70°C  ÷  + 180°C
Humidity up to 98%
Crushing and penetration test chamber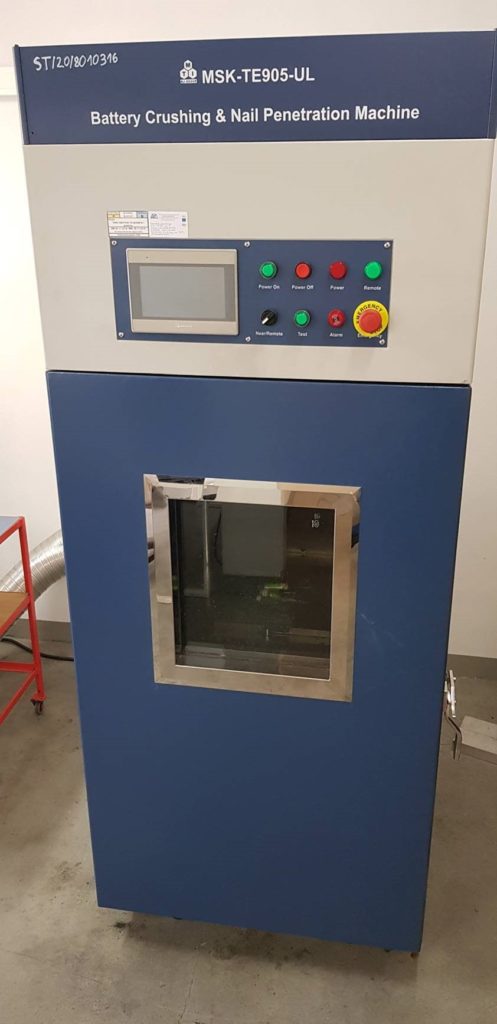 Crushing force: 1000N – 15000N
Crushing arm speed: 1 – 55 mm/s
Test could be stopped after voltage drop or at a certain deformation degree (measurment possible).
External short-circuit tester with laboratory incubator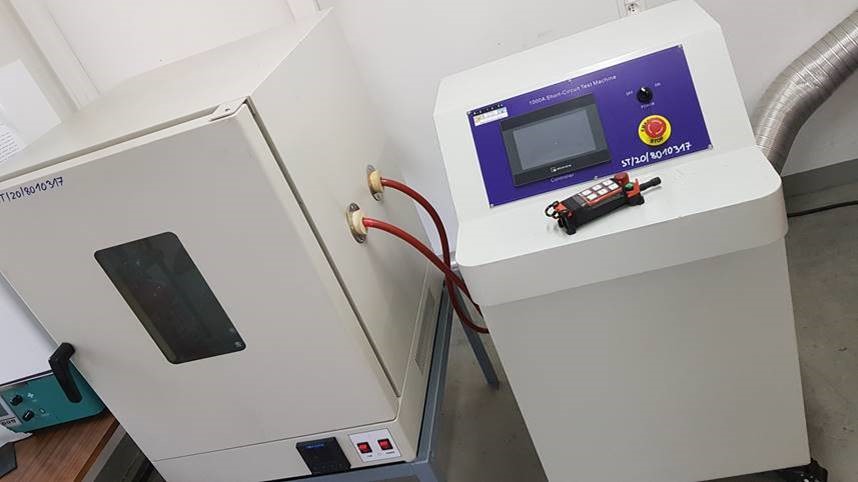 Short-circuit current up to 1000A,
Reporting data on short-circuit current, time,
Remote control of test start or stop
Laboratory incubator for sample heating up to 100°C
electronic testers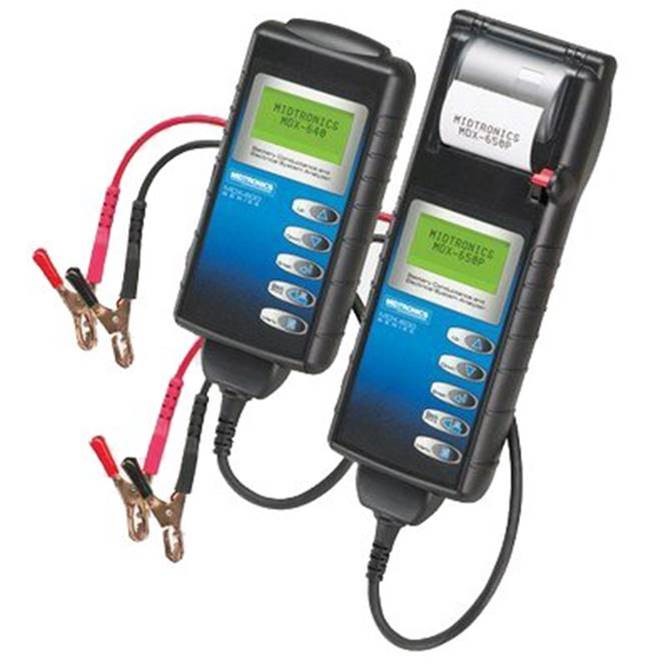 and many more
Please contact Laboratory manager
Laboratory offers its services:
Testing battery parameters for all types of chemical power sources according to national and international standards, Client's testing programs or other documents (ex. UN Manual of Tests and Criteria)
Delivery-acceptance tests for special products
Laboratory carries out the following tests:
Electrical tests:
capacity (discharge)
cycle life (cyclability)
short-circuit current and internal resistance
maximal acceptable discharge current
overcharge
resistance to overcharging
cranking aptitude (discharge up to 2000A)
cycling at determined depth of discharge (ex. 50% DoD, 17,5% DoD)
electrolyte retention
water use
corrosion resistance
dynamic charge acceptance
quality of cell connectors
charge retention after storage
qualification as emergency power source
Environmental tests:
temperature cycling
thermal abuse (-70°C +180°C, 5°C/min)
high/low pressure condition tests, altitude simulation (10mbar)
resistance to humidity (10% – 98%)
thermal stresses in a dedicated chamber with elevator
corrosion resistance
Mechanical tests:
sine and random vibrations
mechanical shock
crush, impact, penetration tests
free fall
Safety tests:
incorrect installation
leakage and deformation resistance
propagation test
external short-circuit resistance
overcharge resistance
BMS operation test
single failure test
forced discharge
Laboratory tests batteries according with:
UN Transportation testing (UN 38.3)
PN-EN 50342
PN-EN 60086
PN-EN 62133
PN-EN 60896
PN-EN 62619
PN-EN 60952
PN-EN 61951
other documents, directives, manufacturers' specifications
Łukasiewicz Research Network - Institute of Non-Ferrous Metals
(former Central Laboratory of Batteries and Cells)
Łukasiewicz Research Network - Institute of Non-Ferrous Metals
(former Central Laboratory of Batteries and Cells)
tel.: +48 61 27 97 800
fax: +48 61 27 97 897
e-mail: claio@claio.poznan.pl