Łukasiewicz Research Network - Institute of Non-Ferrous Metals
(former Central Laboratory of Batteries and Cells)
Łukasiewicz Research Network - Institute of Non-Ferrous Metals
(former Central Laboratory of Batteries and Cells)
tel.: +48 61 27 97 800
fax: +48 61 27 97 897
e-mail: claio@claio.poznan.pl
"Science for defence" conference 29-30.06.2015
29.06.2015
IMN CLAiO could not miss the conference "Science for defence", which takes place on 29-30 June 2015 in the Lecture and Conference Center at Poznań University of Technology.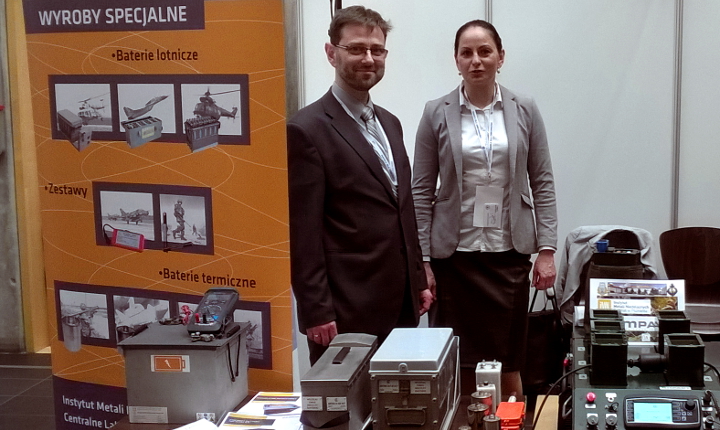 Produkcja akumulatorów lotniczych o baterii specjalnych, nieustanne udoskonalanie technologii chemicznych źródeł prądu, a także opracowywanie licznych innowacyjnych rozwiązań mających zastosowanie zarówno w sferze wojskowej, jak i cywilnej, stanowią odpowiedź IMN CLAiO na rosnącą potrzebę zacieśniania współpracy na rzecz obrony narodowej między jednostkami naukowymi i naukowo-badawczymi z partnerami przemysłowymi.
Zachęcamy do odwiedzenia stoiska IMN CLAiO i zadawania pytań ekspertom, którzy chętnie udzielą na nie odpowiedzi.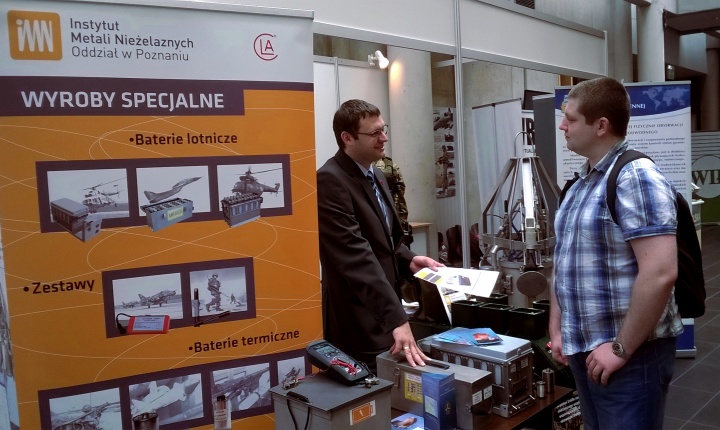 Łukasiewicz Research Network - Institute of Non-Ferrous Metals
(former Central Laboratory of Batteries and Cells)
Łukasiewicz Research Network - Institute of Non-Ferrous Metals
(former Central Laboratory of Batteries and Cells)
tel.: +48 61 27 97 800
fax: +48 61 27 97 897
e-mail: claio@claio.poznan.pl