Łukasiewicz Research Network - Institute of Non-Ferrous Metals
(former Central Laboratory of Batteries and Cells)
Łukasiewicz Research Network - Institute of Non-Ferrous Metals
(former Central Laboratory of Batteries and Cells)
tel.: +48 61 27 97 800
fax: +48 61 27 97 897
e-mail: claio@claio.poznan.pl
EV? We had it 40 years ago!
19.03.2015
In the 70's, Fiat 126p cars called colloquially "Maluch" ["The tiny one"] were submitted to many experiments to make it an ideal car for everyone: economic, fast and safe.
The 15th November 1975, an electric vehicle with "Maluch" body left Central Laboratory of Batteries and Cells facility and drove Poznań roads. Our EV was constructed by two employees: Eng. Waldemar Polacki (at the wheel) and MSc. Wiktor Czechowicz.
Source (text and photo): Album: "Bony, dzwony, betony. Poznań w latach 70. XX wieku".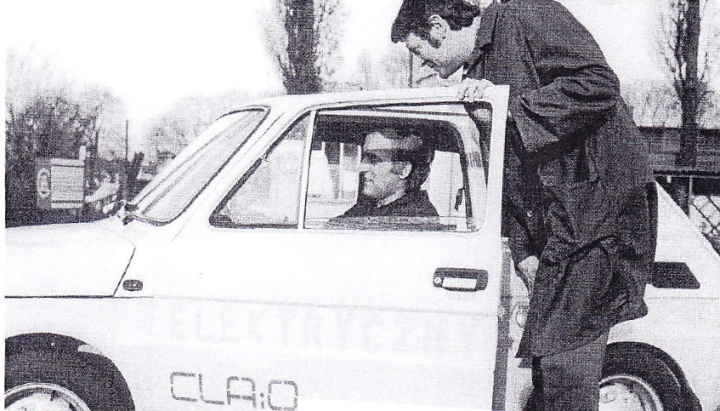 Łukasiewicz Research Network - Institute of Non-Ferrous Metals
(former Central Laboratory of Batteries and Cells)
Łukasiewicz Research Network - Institute of Non-Ferrous Metals
(former Central Laboratory of Batteries and Cells)
tel.: +48 61 27 97 800
fax: +48 61 27 97 897
e-mail: claio@claio.poznan.pl