Łukasiewicz Research Network - Institute of Non-Ferrous Metals
(former Central Laboratory of Batteries and Cells)
Łukasiewicz Research Network - Institute of Non-Ferrous Metals
(former Central Laboratory of Batteries and Cells)
tel.: +48 61 27 97 800
fax: +48 61 27 97 897
e-mail: claio@claio.poznan.pl
Honourable mention at "Laurer of Innovation 2016" competition
30.11.2016
IMN CLAiO's product – thermal battery BTR-10 has been honourable mentioned by Polish Supreme Technical Organization (NOT) at "Laurer of Innovation 2016" competition in a military category.
All IMN CLAiO's thermal batteries are developed and manufactured by itself. The BTR-10 battery is applicable to smart precision-guided munition of 120 caliber.
More information on BTR-10 parameters are available here.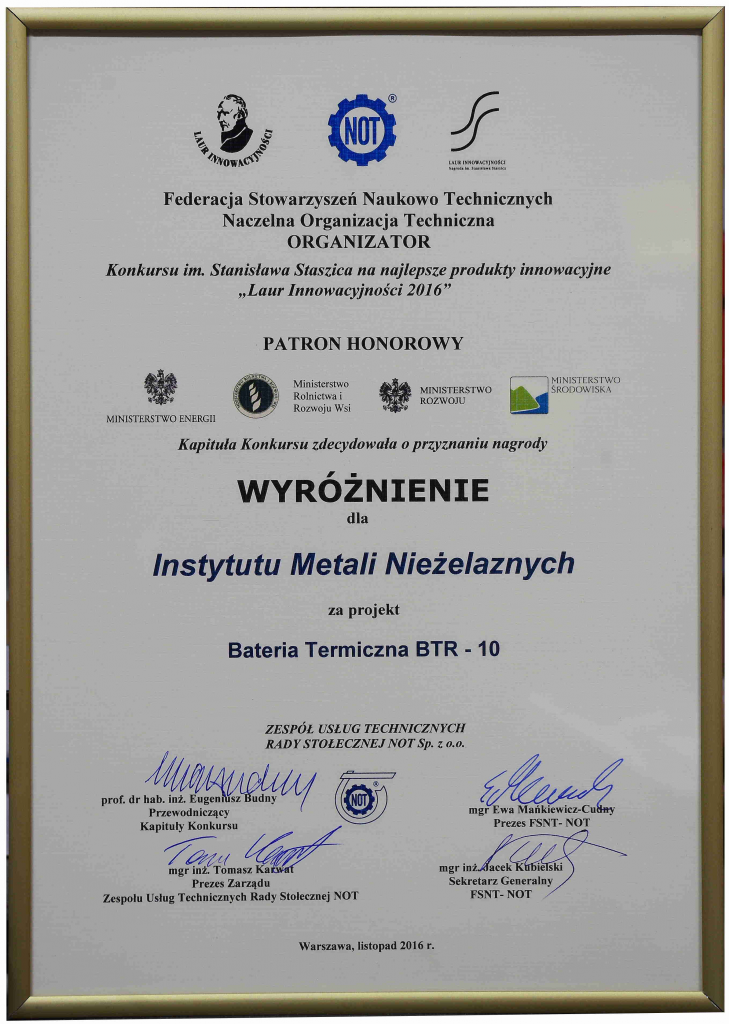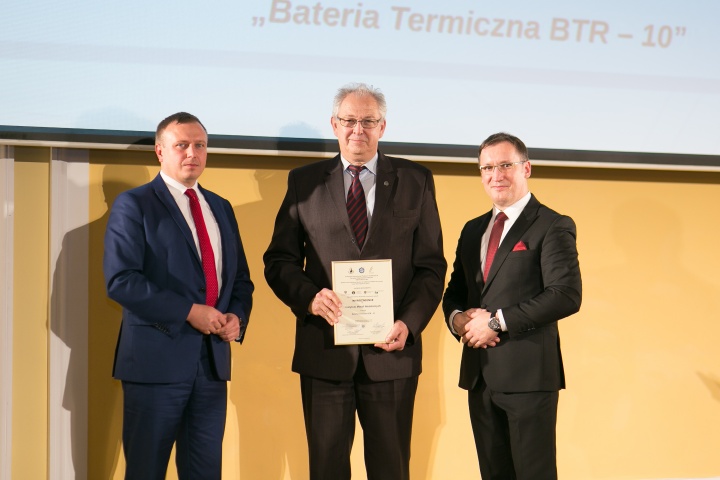 Łukasiewicz Research Network - Institute of Non-Ferrous Metals
(former Central Laboratory of Batteries and Cells)
Łukasiewicz Research Network - Institute of Non-Ferrous Metals
(former Central Laboratory of Batteries and Cells)
tel.: +48 61 27 97 800
fax: +48 61 27 97 897
e-mail: claio@claio.poznan.pl